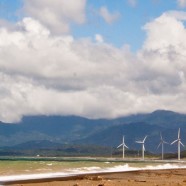 Whether you ate "tikoy" to your heart's content, or watched the dragon parade in Chinatown, I'm sure you celebrated Chinese New Year last January 23 with a smile on your face. Not because your Feng Shui expert has predicted that you will have a blast in 2012, but for the simple reason that you have an extra day to keep all the stress of work at bay.  Yes! Thank you to all the blue water dragons, the first long weekend of 2012 has come!….And gone.  Worry not though, because more long weekends are on their way, thanks to PNoy's early proclamation of 2012 holidays.  For your reference, here they are:
April 6 to 9 – Five whole days.  FIVE WHOLE DAYS.  Enough said.
August 25 to 27
November 1 to 4
November 30 to December 2
December 28 to 31
April may seem so far away, but it's best to be prepared. I suggest you think ahead and plan how to fully enjoy the time away from all things work-related.  If you would indulge me, here are a few tips: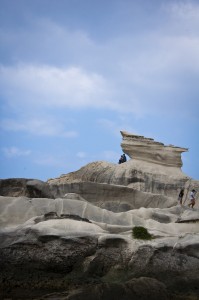 1.  Book a flight to any one of our 7,107 islands.  Since "It's more fun in the Philippines", why don't you go ahead and explore?  See the tarsiers of Bohol. Go surfing in Siargao.  Lie on the white sands of Boracay.  Stuff yourself with the delectable pastries of Bacolod. Visit historic sights in Cebu.  The possibilities are endless.
2.  Go on a road trip with friends.  When I hear the people say, "It's not the destination but the journey that counts", the first thing that comes to my mind are road trips! Don't you just enjoy a road trip? The chitchat and stories we hear and share, the horrible chorus of friends singing along with Taylor Swift on the car radio, the endless breakfast, lunch, snack and dinner stops at gasoline stations along the NLEX and SLEX!
3.  Take your whole family on a date.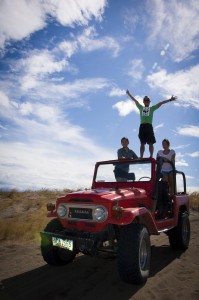 Regardless if you're single or married, you can spend the extra days off by bonding with your entire family.  Take them to that new blockbuster movie.  Spend overnight in a hotel. Go swimming at the beach or a beautiful resort.  Other than relaxation, spending quality time with the family puts things in our lives in the proper perspective.
4.  Have a Spa Party.  Okay, this may be for the ladies only, but still noteworthy.  Treat yourself to a complete spa package. Massage the tension away.  Nothing beats being in a complete state of relaxation.  Let your mind wander and release all the pressures and worries of work.    
5.  Catch up on some ZZZZzzzzzs.  In this day and age, when sleeping patterns are all askew (thanks to the many night shift jobs); long weekends can be spent by finally sleeping at nighttime and waking up when the sun is up.  Or if like me, you hold a day job, we can look forward to sleeping at night, without setting our alarm at the ghastly hour of 4am.  This is probably the cheapest way to spend the long weekend. You'll wake up renewed and refreshed, without burning holes in your pocket.
Whatever you decide to do and wherever you want to go on the upcoming long weekends, just make sure of one thing —- surround yourself with the people you celebrate and those who celebrate you.  For after all, true joy and relaxation come not from the beauty of the place we're in, but from having someone to share all the beauty (and expenses!) with.
---
Want to book your long vacation trips with us? Or do you simply want to inquire what packages are available? Let us help you. Contact us now.